This plugin is available for accounts with Plus, Silver, Gold, and Platinum plans.
This plugin allows administrators to choose certain metadata elements to hide. Elements can separately be hidden from the edit form, display on the admin side, display on the public side, and the search form.
Configuring
To configure Hide Elements, go to the plugins tab on the top navigation in the admin dashboard. Scroll to Hide Elements and click on the blue Configure button.
On the configuration page, you are given the option to override visibility by role: this allows users with the associated user role (Super, Admin, Research, Contributor) to see the hidden elements.
There is also a list of elements, divided by element set (Dublin Core, Item Type Metadata, etc) and a series of checkboxes for each element giving you the option to hide that element in the following situations:
Form: In a form, if Contributions is installed.
Admin: In the admin dashboard, for instance when creating items.
Public: On the public view of the site.
Search: Excludes those elements from searches.
Check the boxes for those elements you want to hide. Be sure to save any changes you make before leaving the page.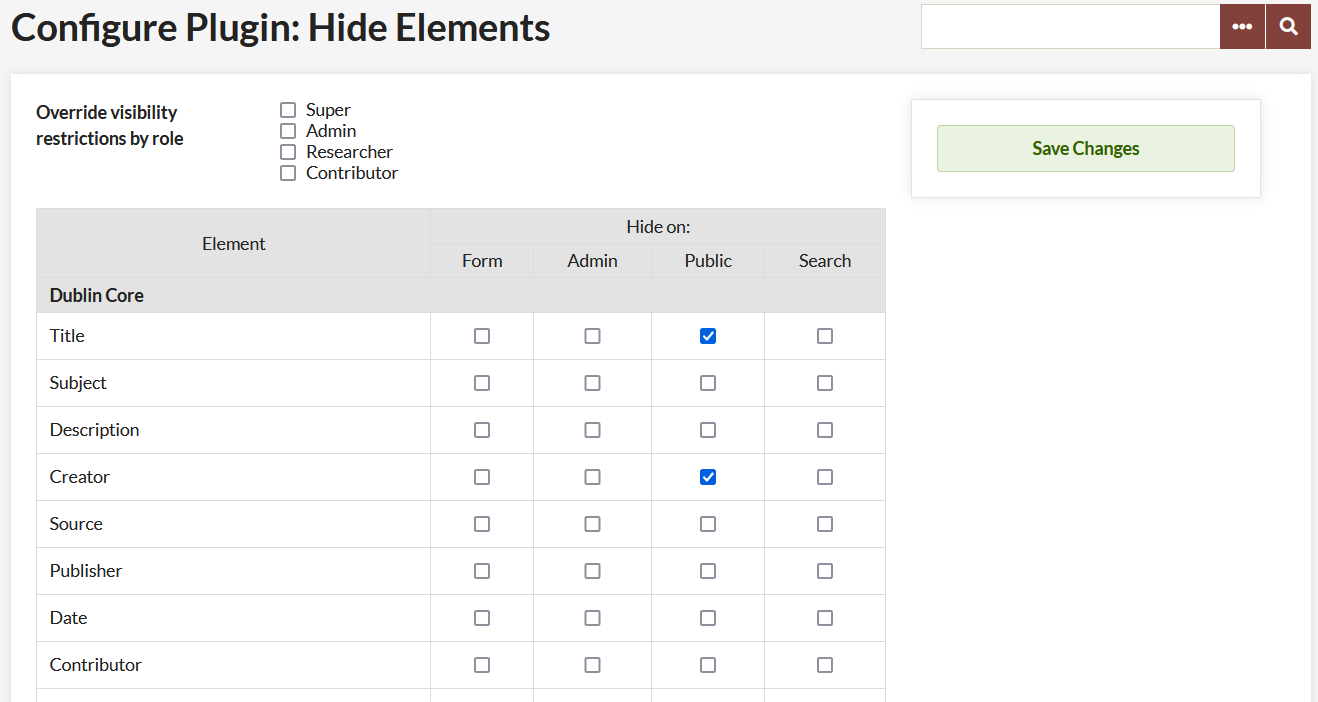 Back to top